On June 4th, the results of CMMI3 certification of Surfilter Network Technology Co., Ltd. were released by Institute CMMI. (https://sas.cmmiinstitute.com/pars/pars_detail.aspx? a=32688). After the CMMI certification team's spot audit and evaluation, Surfilter Network Technology Co., Ltd. successfully passed the CMMI3 certification. This is a landmark event in the history of Surfilter's business development, indicating the recognition of the company's software development capabilities, service delivery and project management level by the international CMMI Institute.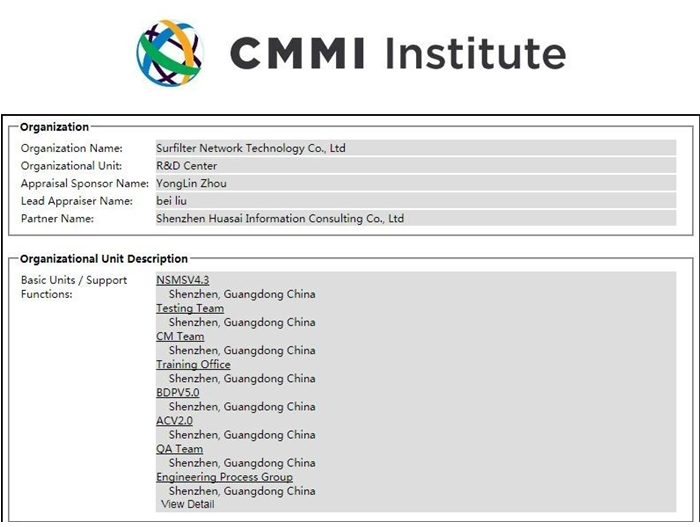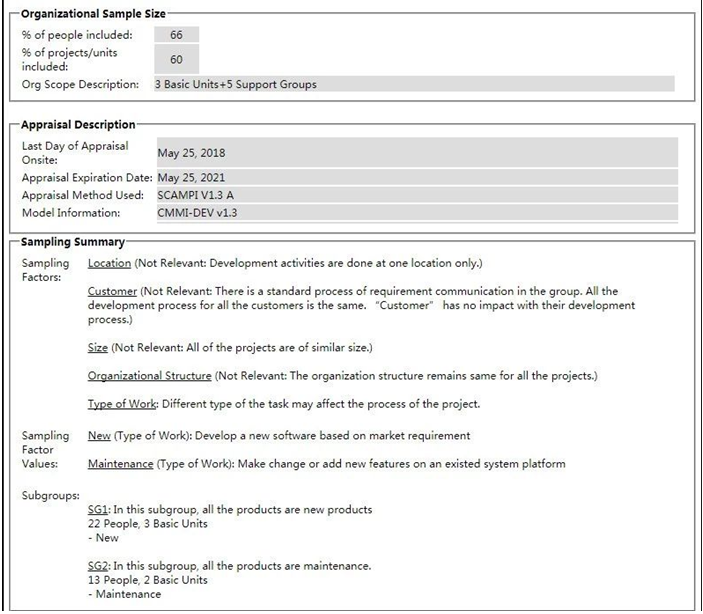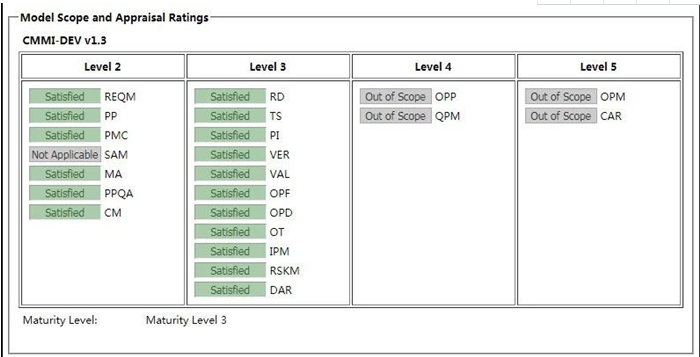 Surfilter passed CMMI3 international certification
CMMI3 qualification certification is a recognition of Surfilter's R&D technology level, project management strength and capability maturity, as well as a valid proof of Surfilter's project and management capabilities. It indicates that the company's software development and management capabilities, product and service quality are comprehensively aligned with international standards, and it can provide customers with mature products and solutions, first-class services and user experience.
About CMMI
CMMI (Capability Maturity Model Integration), also known as software capability maturity integration model, is a set of quality management and quality assurance standards for software products developed by the US-based Software Engineering Institute (SEI). It is the international standard for software engineering, system engineering and quality management in the international software industry, and signifies the quality of software products entering the international market.
Using CMMI in project management can not only reduce development cost, but also improve project quality and on-schedule completion rate. Surfilter actively participated in CMMI certification, to test its software R&D strength and management level, to provide customers with stable high-quality products and to establish an internationally advanced standard for continuously improving its own capabilities.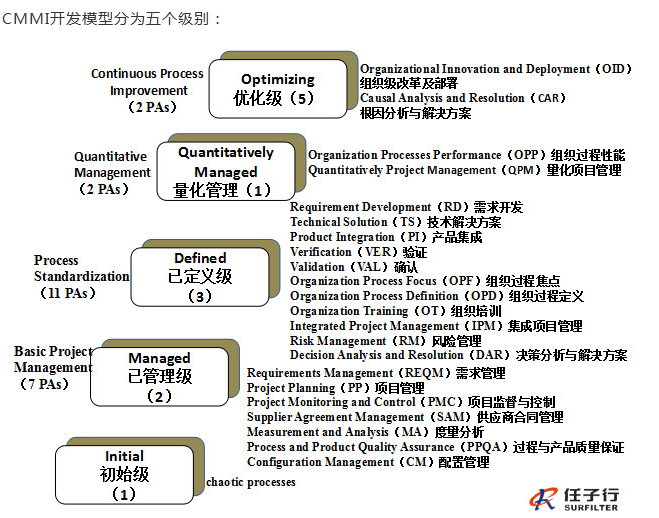 Surfilter successfully passed the CMMI3 appraisal which will better support the development of the company's business. From a marketing perspective, crossing more market access thresholds can indirectly promote the company's product competitiveness. In the long run, with the integration of CMMI and the implementation of a robust R&D process, we can gradually improve the quality of our R&D, reduce R&D costs, ensure timely delivery, better meet customer needs, and enhance the company's core competitiveness.
In future, Surfilter will take CMMI3 as a new starting point, continuously optimize and upgrade management level, achieve continuous innovation, transformation and upgrade of products, further enhance its market competitiveness, and provide customers with mature industry solutions and excellent services.