On November 14, the "Commendation Meeting of Outstanding Team and Individual for National Internet Enterprise Cyber Security Management" sponsored by the Cyber Security Bureau of the Ministry of Public Security was held in Shangrao, Jiangxi Province. At the meeting, Zhong Zhong, Inspector and Deputy Director of the Cyber Security Bureau of the Ministry of Public Security, announced the decision on giving commendation to the outstanding team and individual for national Internet enterprise cyber security management in 2019.
Among them, Surfilter Network Technology Co., Ltd. Wuhan Branch and Large-scale Network Supervision Product Center were respectively awarded the title of "Outstanding Team for Cyber Security Management of Year 2019". In addition, Cheng Jianfei, Technical Engineer of Surfilter ., was awarded the title "Outstanding Individual for Cyber Security Management of Year 2019". This vividly reflected that Surfilter conscientiously implemented the requirements of the Cyber Security Law as well as other laws and regulations, consolidated the main responsibility for cyber security, and strengthened security management in terms of prevention and control of cyber security risks and governance of online public security disorder.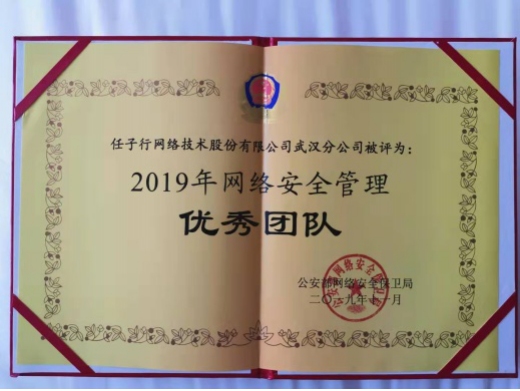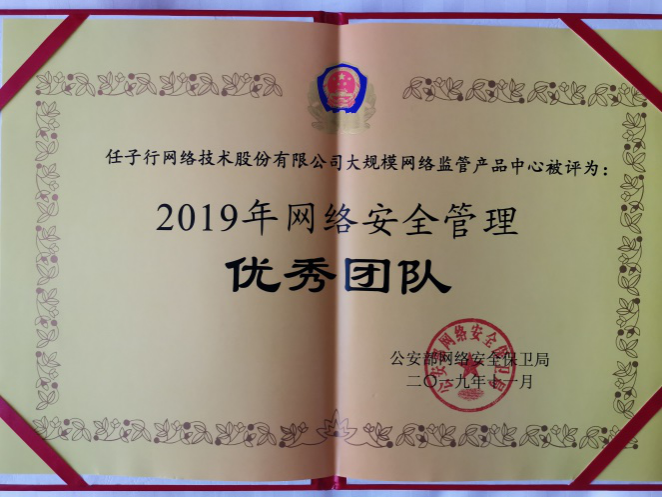 As "an expert in cyberspace data governance", Surfilter has consistently adhered to the overall national security concept, keeps it in mind that "where there is no cyber security, there is no national security", and closely focuses on independent and controllable cyber security autonomy as well as the "Belt and Road" proposal, aims at serving the national government's cyberspace security governance and combating cyber crimes, and provides large-scale cyber security data collection and intelligent analysis products. In addition, with the Internet anti-fraud, precision marketing and other applications as the starting point, Surfilter has been committed to providing protection for cyber information safety of national management agencies, operators, enterprises and public institutions and individuals.
At present, Surfilter has formed a set of standardized system for cyber security management. With information security construction covering personal information security, overall information system security, data center operation security and other multi-level and multi-domain information protection problems, it has built a comprehensive cyber security protection system covering terminal, cloud and boundary security, Intranet security, data security and cloud security. While ensuring the security of information and data, it can realize the joint perception and defense against the whole network threat.
In the future, Surfilter will remain true to its original aspiration and keep its mission firmly in mind, conduct in-depth implementation of the innovation-driven development strategy, make design and development of a series of new technologies and new products for cyber security with powerful functions and outstanding performance, to make active contributions to ensuring cyber information security of the state, industries, enterprises and a wide range of users.