On June 26th, the "New Era, New Technology, New Security—Promotion Seminar of China Telecom Network Security Service in Xi'an", hosted by China Telecom's Xi'an Branch and guided by Xi'an Public Security Bureau, was held in Xi'an. More than 500 people from government departments, industry, large and medium-sized enterprises, finance, medical care, and the internet industry attended this seminar. Surfilter was invited to participate in this seminar as a China Telecom E-cloud Security Eco-partner, and demonstrated its leading technology and one-stop, multi-system network information security solutions.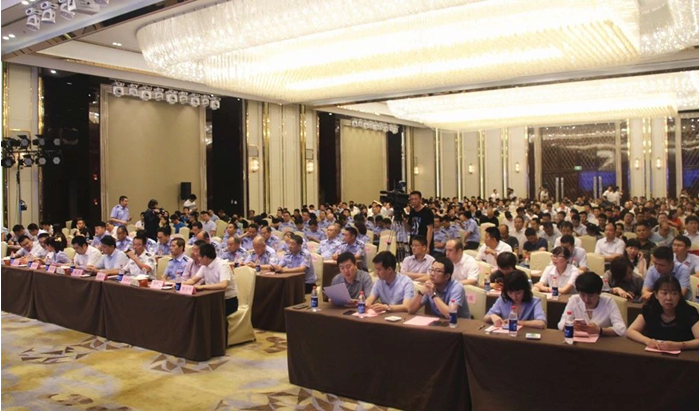 Promotion Seminar of China Telecom Network Security Service in Xi'an
At the seminar, many experts, scholars, representatives of manufacturers and internet information security practitioners actively discussed and held exchanges around network information security industry policies and regulations, network information security hotspot technologies and industry application solutions. Zhang Wei, member of the Party Committee and Deputy Director of Xi'an Public Security Bureau, and Tian Chao, Deputy Secretary of the Party Committee and Deputy General Manager of the Xi'an Branch of China Telecom, and other leaders attended the seminar and gave important speeches on the development of network security information.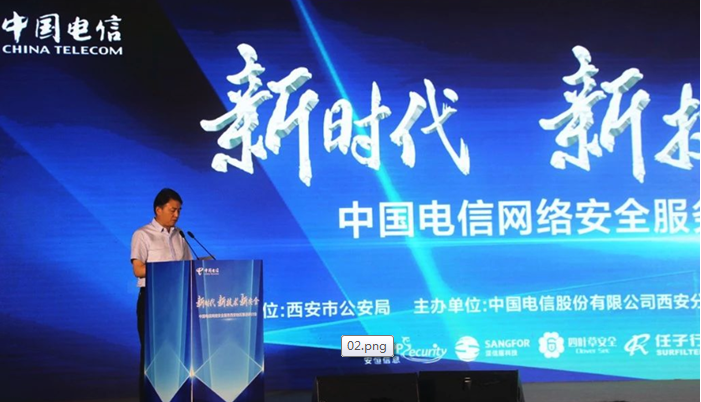 Zhang Wei, member of the Party Committee and Deputy Director of Xi'an Public Security Bureau gives a speech
Guarding information security—we are always ready
At the seminar, the network security situational awareness platform demonstrated by Surfilter attracted the attention of leaders and delegates, who were interested in the visual, controllable and predictable information security service model. After listening to our team's technical report on situational awareness products in detail, many leaders highly appreciated the value of the products, solutions and latest research and development results of our company. They encouraged our company to strengthen scientific and technological innovation, to build a three-dimensional coordinated network security protection system, realize all-weather, all-round awareness of the network threat situation, and defend the cyberspace security of the country and society.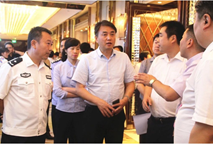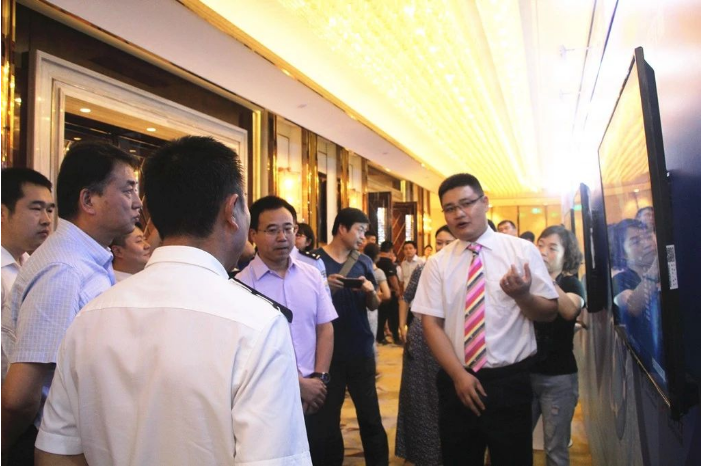 Zhang Wei, Deputy Director of Xi'an Public Security Bureau, and relevant leaders listen to our team describing the products
As the industry-leading "expert in cyberspace data governance ", Surfilter is committed to research & development and innovation in information security technology for network carriers over the years, and actively participates in drafting technical standards for information security management. Having garnered experience and technological innovation in network information security in the past few years, Surfilter has successfully launched a number of integrated information security audit management systems, such as carrier-side information security, IP domain name resources, IDC information security audit, and ICP domain name filing, which have been widely used by network carriers.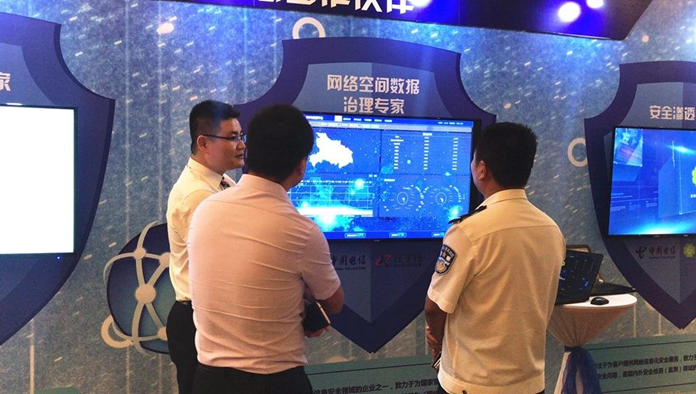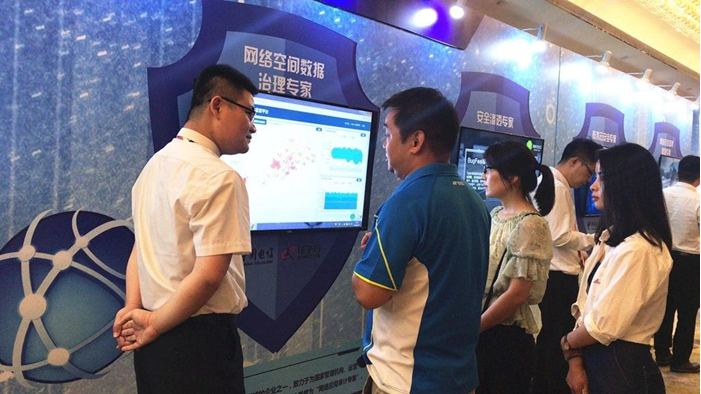 Onsite staff explain the products to leaders and visitors
At present, Surfilter provides integrated management solutions for internet information security to the communications administration in 23 provinces and 2 autonomous regions, to China Unicom in 17 provinces, China Mobile in 19 provinces, China Telecom in 5 provinces, China Tietong in 11 provinces, as well as to more than 750 IDC/ISP enterprises, and is a leader in terms of market share.
As a member of the "national team" of China's cyberspace security industry, Surfilter will actively respond to the issues advocated at the seminar and actively serve the construction of carrier-side information security systems, promote the close integration of "politics, use, production, learning and research" among industries, improve the network security level of various industries in Xi'an, and protect network information security development in Xi'an.
In future, Surfilter will actively carry out research and application of emerging technologies such as Big Data, cloud computing and so on, develop a main business structure based on "political enterprise industry + public security industry + carrier industry + cloud security", and create a network information security industry advantage. With leading security technology advantages and industry development advantages, Surfilter will continue to contribute and support safety supervision in government departments, carrier-side service and enterprise-level network information security construction and strengthen the security industry.