SURF-MAS
Mobile Internet Application Security Management Platform
The Mobile Internet Application Security Management Platform and the Mobile News Public Opinion Supervision System are based on Surfilter's practical experience in the field of mobile app supervision over the years. The system automatically discovers malicious behavior and violations contained in the app and outputs the detection report. Based on the principle of territoriality, the app market is supervised to implement 'unknown source' app installation and app background service resource blocking. The system supports app reporting, mobile app management, control effect verification and other app scenarios. It can solve problems related to discovery, analysis and forensics of malicious mobile apps and provides operational support for comprehensive regulatory requirements, thereby helping cleanse the mobile internet space.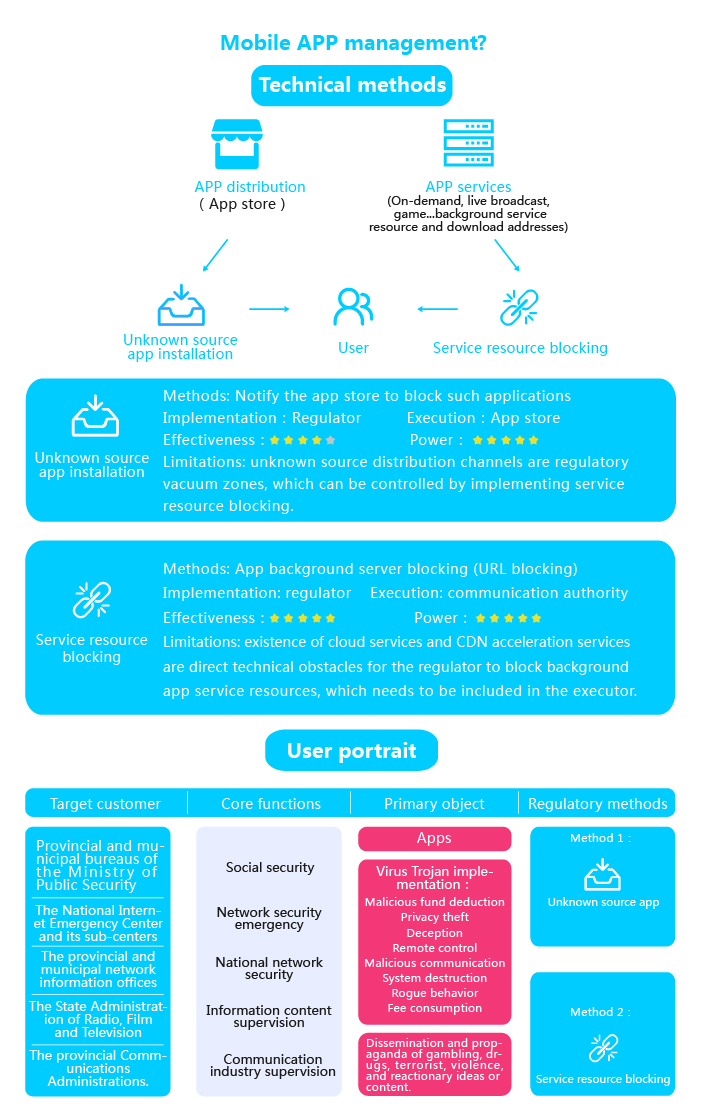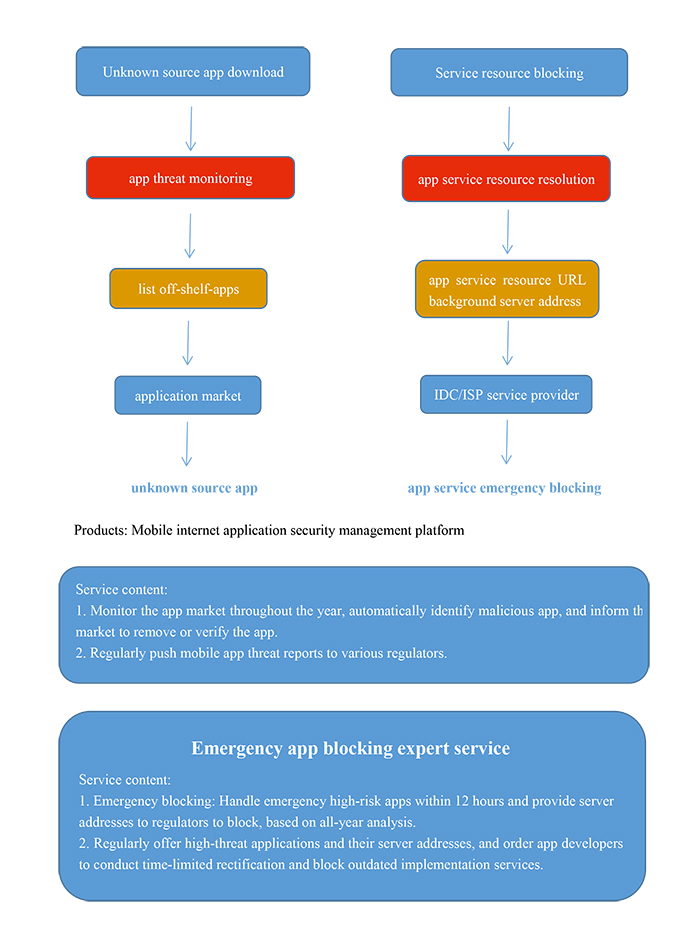 Products valueValue
Implement mobile mobile Internet internet security security supervisionsupervision
Take the lead in proposing the supervision of mobile app stores, and cooperate with national regulatory authorities to effectively rectify illegal applications apps and application app stores, in order to purify cleanse the mobile Internet internet space.
Territorial supervision, each performs its own functions.
According toBased on the ICP filing, the national application app stores will beare divided into territories for improving regulatory efficiency and quick assign responsibility in place.
Massive resources, centralized management
Master more than 200 application app stores' data and tens of millions of application app files.
Authoritative detection, accurate identification
The Aauthoritative virus detection engine, in line with the standards and requirements of the relevant national ministries and commissions, has low false positives, high accuracy, and capability of to comprehensively scanning malicious viruses.
Efficient supervision, technical support
Through the regulatory means of information filing, monitoring, analysis, disposal, and auditing of the application app stores, implement an efficient closed-loop supervision system can be implemented.
Situation analysis and overall planning
Visualize to and display the national/local mobile Internet internet security status, assist the leaders in decision-making, and timely help prompt discovery of illegal apps and app discover illegal application and application distribution channels.