On the afternoon of 6th June, a delegation led by Li Qiaoqi, Security Affairs Director of the Security Bureau, HKSAR, Ou Jianzhong, Assistant Secretary-General, Pan Xiaoshan, Assessment Director of Chief Security Officers and Li Jiaying, Assessment Director of Senior Security Officers visited Surfilter's headquarters to explore information security construction of Internet + Smart City. They were accompanied by Zhou Yonglin and Li Binhui, two vice presidents of Surfilter and leaders of the Network Security and Public Security Department.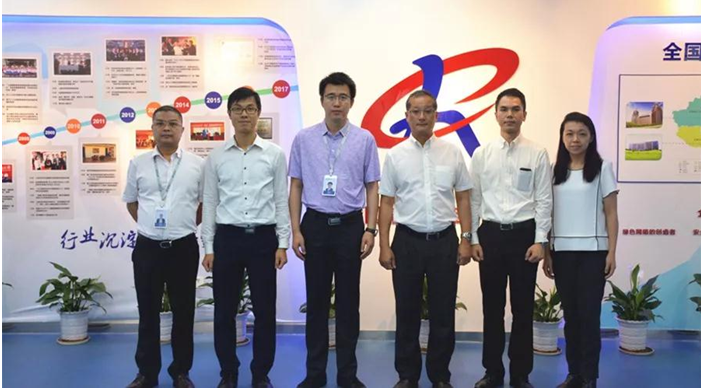 Delegation from Security Bureau, HKSAR visit Surfilter
After watching the promotional video in the exhibition hall, Vice President Zhou Yonglin introduced the company's development history, corporate honors and a series of products and solutions that have been independently developed and launched in the mobile internet industry by Surfilter in recent years to address network, cloud and mobile application information security.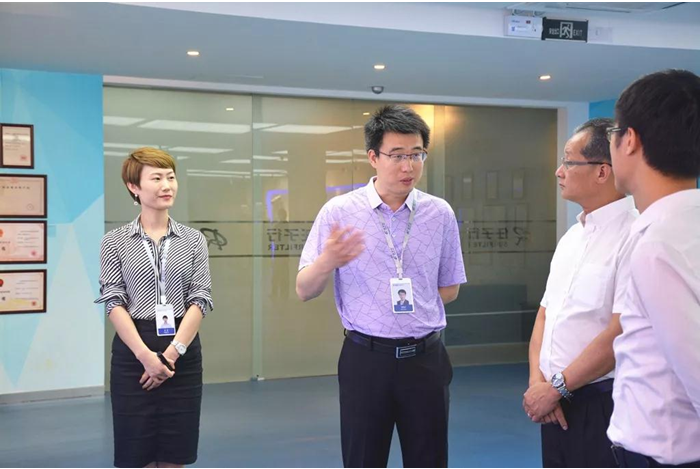 Zhou Yonglin (center), Vice President of Surfilter introduced product functions
During the visit, Li Binhui explained the issue of audit certification technology application in urban public security management, which the Hong Kong delegation was keenly interested in. He said that the rapid development of mobile internet has brought new challenges to public information security development for smart cities. To ensure urban network information security and a clean and healthy environment, setting up an urban information security monitoring and management system that is focused on information security monitoring and certification, mobile network application security and protection, behavior tracking, and serve the construction of smart city informatization, can provide strong technical support for cracking down on cybercrime and ensuring cyberspace information security.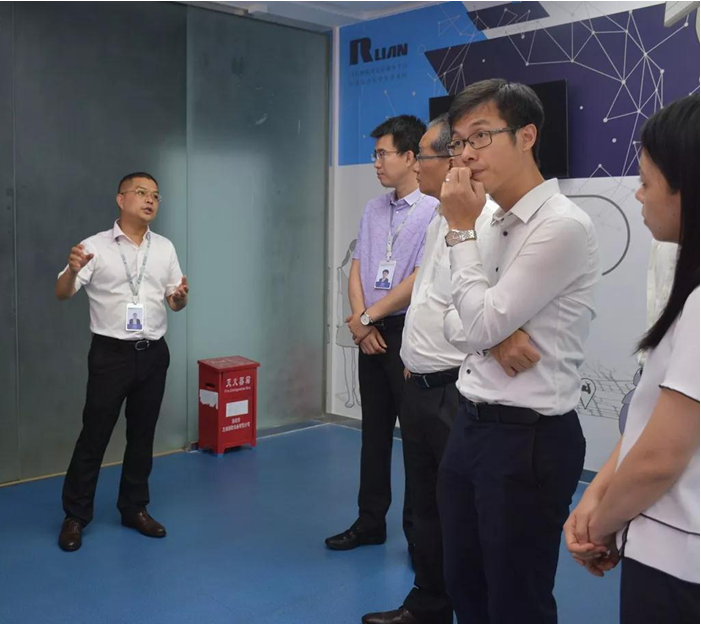 Li Binhui (first from the left), Vice President of Surfilter introduced public information security product functions
After the visit, the Hong Kong delegation spoke highly of the network security products and all-round information security solutions presented by Surfilter. They also expressed their willingness to strengthen communication and cooperation with our company against the context of Shenzhen-Hong Kong regional cooperation, working together to explore new cooperation ideas in the field of smart city information security and make greater contributions to push forward the construction of urban public security informatization.
At the subsequent discussion meeting, the two parties listened to the government intranet information security management and data leakage prevention and traceability cases shared by the Information Engineering Institute, CAS and Hefei High-Dimension Data Technology Co., Ltd. They also exchanged views on the technological issues in information security management, data leakage prevention and data traceability.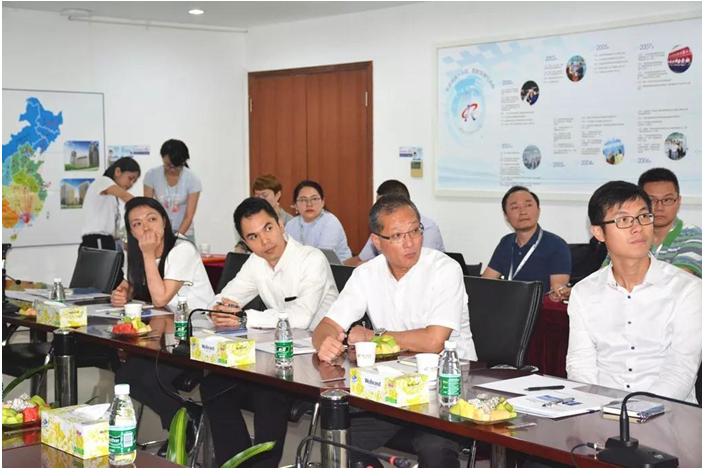 Discussions held on cases shared by the Information Engineering Institute, CAS and Hefei High-Dimension Data
The Hong Kong delegation's visit not only deepened cooperation and exchanges between enterprises in Shenzhen and Hong Kong in the field of information security, but also demonstrated the joint efforts in these two cities in promoting informatization of smart cities.
As an "expert in cyberspace data governanceexpert in network data treatment" , Surfilter will continue to support exchanges and cooperation between the two cities through its premium products and solutions, actively explore a new model of police-enterprise cooperation across Shenzhen and Hong Kong, bring into play respective advantages and make due contribution to police-enterprise cooperation, innovative product research and development and scientific and technological achievement application.